Description

Product Reviews

Warranty
Body-Solid Fusion 500 Personal Trainer
Multitasking rises to a new level when you configure the Body-Solid Fusion 500 Personal Trainer into a system that works for you. Just add the stations and accessories that will help you achieve your specific fitness goals. Then, work out on your own time, at your own pace, in your own home. Order your Body-Solid Fusion 500 Personal Trainer from FitnessFactoryOutlet.com today!

Station to station, the F500 offers you a superior workout experience, with the function and flexibility to perform over 60 exercises, including: chest press, incline press, decline press, lat pull-down, leg extension, bicep curl, tricep extension, mid row, cable row, shrugs, shoulder press and many more.

This machine has a single-stack, multi-function approach to home gym design that offers you an amazingly versatile workout. Isolate individual muscles or introduce functional training into your routine to establish and sustain improved coordination, balance and stability.

Whether you configure your Body-Solid Fusion 500 Personal Trainer single stack gym to include a multi-hip station, vertical knee raise/dip station, leg press, weight-assisted pull-up station, inner/outer thigh station or chin-up attachment (or any combination of stations and accessories), form and function converge to provide you with balanced, biomechanically efficient upper and lower body development.
MULTI-PRESS ARMS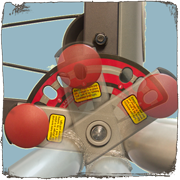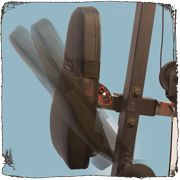 Advanced engineering has resulted in exceptional range of motion and full adjustability for any size user. The multi-grip press arm system delivers deep and effective muscle interaction for chest, incline and shoulder press movements.
No need to sit on the floor to perform rowing exercises with the F500, simply grasp the mid row handles for an exhilarating mid and lower back workout that will increase flexibility, build strength and relieve lower back stress.

Advantages of using the Fusion 500 home gym
Owning club-quality fitness equipment encourages a very important aspect of strength training... motivation that will drive you to sculpt your body to its ultimate form.
No personal trainer is available 24/7, but when you workout with the Fusion 500, a state-of-the-art traditional and functional training regimen is at your beck and call... in the comfort and convenience of your own home. The Fusion 500 configures according to your specifications to offer you the option of more than 60 exercises, including:
Chest Press
Incline Press
Decline Press
Lat Pull-Down
Leg Extension
Bicep Curl
Tricep Extension
Mid Row
Cable Row
Shrugs
Shoulder Press
and many others
Order Your Body-Solid Fusion F500 Today from Fitness Factory Outlet!
If Used in Your Home

This product features a Lifetime Warranty for in-home, personal usage. Pads, pulleys, cables, frames, and everything in between is covered for as long as you own the equipment. Period.

If Used in a Commercial Gym

This product has a Full Commercial Rating and features a Lifetime Warranty on Frames, welds, weight paltes & guide rods. 3 Years on Pulleys, bushing, bearings & hardware. 1 Year on cables, upholstery, grips and all other components.
Related Products